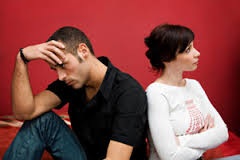 Break Ups. It's hard to get over a break up. They mostly happen if something wrong with the relationship or of you were never meant to be. Sometimes being broken hearted can lead to good things like finding another match for you. Even though you feel like the whole world is on your shoulders you just have to face the tears. But as you pick up the pieces you can find that one special person who may be your love life.
Signs Of Break upsEdit
1.If He/She seems unhappy when he/she is around you.
2.Not talking to you
3.When He/She brings up another person
4.If they don't answers your calls or text
5.When he/she don't come to your date
Ad blocker interference detected!
Wikia is a free-to-use site that makes money from advertising. We have a modified experience for viewers using ad blockers

Wikia is not accessible if you've made further modifications. Remove the custom ad blocker rule(s) and the page will load as expected.